She does not stand in her husband's shadow www.gatesfoundation.org
Ching-He Huang (黃瀞億) is a Taiwanese-born British food writer, food entrepreneur and TV chef who has appeared in a variety of television cooking shows. Ching has starred in three popular TV series and is the author of five best-selling cookbooks. She has developed a range of woks, tableware and utensils, as well as branded exotic mushrooms grown in the UK and available through Tesco.
Image copyright: Girton College
In order to succeed, everyone needs support along the way. We can't do it on our own. I'd like to nominate Dr Christine McKie as someone who made a phenomenal contribution to keeping me on track during my university years. Christine McKie was my Director of Studies at Girton College in Cambridge. She was also known as Christine Kelsey in the Department of Mineralogy and Petrology (long since renamed) to distinguish her from her husband Dr Duncan McKie, who worked in the same department. Back then in the early 70's, although I didn't think of it at the time, it must have been fairly unusual to have a married couple working in the same field. Christine was a wonderfully thoughtful person, who saw each of us young and rather wet students in her care as an individual with strengths and weaknesses who needed to be nurtured in order to achieve their best. I struggled when I arrived at Cambridge, having done a new Physics A level syllabus and so was unfamiliar with much of the standard material. Christine ensured that I didn't just feel depressed and lost, but got extra tutorials; she was always there to listen to my moans and fears. She made each of us feel special. I am sure she did the same for generations of timid young women entering Girton, transforming us into more confident and well-equipped scholars.  She was a true champion for each and every one of us and something of a role model too.
Professor Dame Professor Athene Donald DBE, FRS is a distinguished British physicist. She is Professor of Experimental Physics at the University of Cambridge's department of physics, and a member of the University Council.  In 2008 it was announced that she would be one if the five recipients of the 2009 L'Oreal/UNESCO Women In Science award.  She also won the UKRC's Women Of Outstanding Achievement's Lifetime Achievement Award in 2011. 
Thomasina Miers won Masterchef in 2005 and went on to become a TV chef and the co-founder and Executive Chef of Wahaca Restaurants.  She is the author of four books and lives in London with her husband and baby daughter.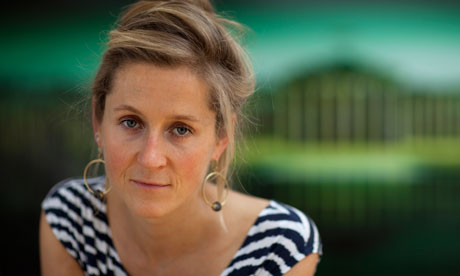 Founder of lastminute.com and now the government's digital champion. She is leading the Race Online 2012 project to get the 10 million British adults who don't have access to the internet online by the end of 2012. Her recovery from the injuries she sustained in a near-fatal car crash in 2004 has been long and slow, but she remains a An energetic supporter of social issues she runs her own foundation awarding grants to small charities.
Padmasree is the Chief Technology Officer of networking technology company Cisco Systems. She's not just a business person, but she also holds a degree in Chemical Engineering - a true girl geek. As Cisco's CTO, she is one of the most powerful women in tech, overseeing over 20,000 engineers in the organisation. She seems like a very strong and determined woman, but she also supports charitable causes and her tweets look like she's a generally nice and fun person. I find her very inspiring and a great role model for young women who might consider a career in technology. Plus, her surname is Warrior - how awesome is that!
Sandy Lerner is an inventor and rebel at the same time. She's the co-founder of Cisco Systems, which impresses me. It makes me think of her as a woman who's done a lot to pave the way for female computer engineers. As Cisco grew she became surrounded by more and more businessmen who ended up firing her in 1990. She then founded the cosmetics company, Urban Decay, with the tag line ""does pink make you puke?" - which had me completely smitten. What a rebel yell! It became a great success, of course and now she runs a sustainable farm. She really awes and inspires me!
Eva is a strong, clever, wise, brilliant woman. She has business savvy. She cuts through the shit. She sets her mind to things and makes them happen without making a fuss or fanfare about it. She has a massive Greek heart that is full of wisdom but doesn't suffer fools gladly. She has passion for the things that matter and a healthy impatience for things that don't. She is brave and beautiful and even though we live in different continents whenever we speak I am left inspired.
Facebook's Chief Operating Officer.
Watch her TED Talk about why she feels we have too few women leaders.
The first woman (and first civilian) in space.
Read more about her career in this BBC article from 2000, when the International Women of the Year Association named her Greatest Woman Achiever of the Century.
Founder of a platform connecting women, youths and refugees living in poverty to microwork.
Next