Inspiring stories and banter.  Amazing woman.
Because she kind of pioneered the exploration of social media and blogging, and sharing one's life online, and she hasn't stopped exploring despite so much criticism.  I think she is brave and does/explores what many people are too scared to.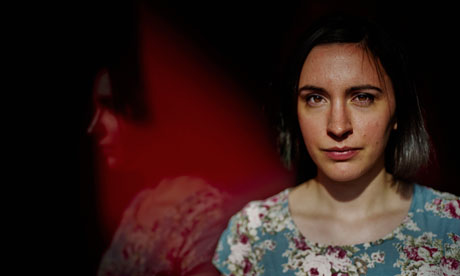 She is an international feminist who has single-handedly created a national feminist movement - UK Feminista.
Constant enthusiasm and optimism. Intelligence. Her capacity to listen and engage with others and to find inspiration and creativity in the smallest nooks and crannies.
A courageous, intelligent and fascinating woman. A phenomenal person indeed.  A great loss to journalism.
Maryam Namazie left Iran as a refugee from the suppression of the Iranian Revolution by Islamism.  She has been a tireless human rights activist, and a spokesperson for Equal Rights Now, an organisation against women's discrimination in Iran.  She also debunks pseudo-liberal opposition to women's rights in the UK.
Marie Colvin was the inspirational, courageous, humane and passionate foreign correspondent for The Sunday Times who died last month reporting from Homs in Syria.
Clare Patey, performing at Phenomenal People, Southbank Centre, Saturday 10 March.
Clare Patey is an artist and curator who makes social spaces in the public realm that bring people together to share conversation and food. She created Museum Of, The Ministry of Trying to Do Something About It and annually curates Feast on the Bridge for the Thames Festival.


I first met Abi when we were 19 year old students at University - I loved her sparkle and wit then, not to mention she was phenomenal at the mirroring exercise we used to do in contemporary dance class at the local arts centre! Now as an multi award winning writer with such a breadth of work across theatre, film and tv - everyone gets to see how amazing she is. I don't see her so much these days but am in awe of her talent and the way sucess just seems to make her write better each time. I look forward to each new thing she does from The Hour, to a show for Frantic Assembly, from Shame to a film about the Royal Wedding- and hearing her name-checked by Meryl Streep - what a thrill! She is a leading writer of the times and co-incidentally a phenomenal woman!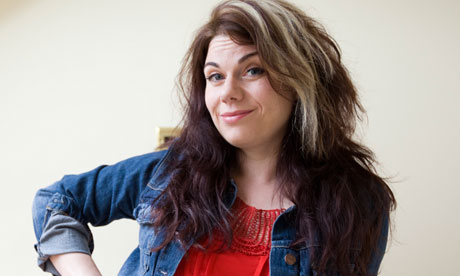 Caitlin says all the things I'm thinking - in her book 'How to be a Woman' and through her social media presence. Not only are her ideas on feminism fresh and empowering, she proves that a modern woman can be funny, and with no apologies for it either!
Described as the saviour of British cooking after the war, Cradock was a restaurant critic, writer, television cook, and Britain's first celebrity chef.
In a bid to explore how Cradock influenced the eating habits of the British public for nearly 30 years, The Guardian decided to cook and eat only her recipes for an entire week.
Martha Gellhorn has long been an inspiration of mine. She was an extraordinarily talented writer and she didn't spare herself when it came to danger and exertion. She wrote about issues that mattered and with an eye to effecting change, whether her subjects were fashionable or not and her work managed to be emotionally committed without being manipulative or losing clarity. The world would benefit from many more journalists of her stature. Her personal life was complex, but I wouldn't have expected anything else, really. I was sad to hear of her death, although her manner of leaving - perhaps characteristically - was active rather than passive. Her work will accompany me throughout my life, I am sure.
Novelist and comedian A. L. Kennedy lives and works in Glasgow and is a Fellow of the Royal Society of Literature. In 2003 she was nominated by Granta magazine as one of 20 'Best of Young British Novelists'. Her novel Day won the 2007 Costa Book of the Year Award.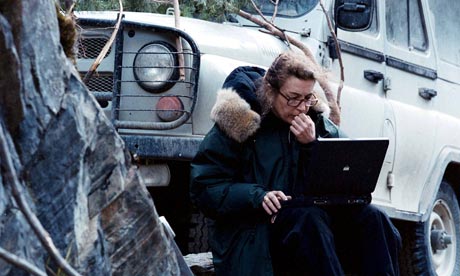 "The Syrians are not allowing civilians to leave. …anyone who gets on the street are hit by a shell - if they are not hit by a shell they are hit by snipers.  There are snipers all around on the high buildings.  I think the sickening thing is the  complete merciless nature.  They are hitting the civilian buildings absolutely mercilessly and without caring and the scale of it is just shocking." Marie Colvin, award-winning American journalist who worked for the British newspaper The Sunday Times.Feburary 20th 2012.
"Marie Colvin, the Sunday Times foreign correspondent who died in Syria in February went further, stayed longer and she was one of the greatest and bravest war correspondents of her generation.  It was Colvin who stayed behind when others decided the personal risk of reporting the story was simply too high. Whether it be Chechnya, Iraq, East Timor or Syria her personal commitment to bearing witness seemed to override everything else.  It was also Marie Colvin who stayed behind during another mass exodus of international journalists from  East Timor in 2002. Then, she refused to leave the UN compound in Dili where hundreds of refugees were abandoned by the United Nations. Defeated and angry rebels were circling the UN compound outside seeking blood. Again, from the inside of the compound came that  same calm  Marie drawl cracking across the satellite phone line talking about the terror of the women and children inside. Her almost hourly reports, along with two Dutch radio  journalists, would cause such an international uproar, that it would make it politically  impossible for Indonesian backed rebels to overrun the UN compound. It was the same in the city of Grozy in Chechyna under horrendous and continuous bombardment from the military - she again was the lone voice. Her death in Homs had a certain inevitability about it.  She had been risking her life to be there with the people who had no choice and to report their story. She was the bravest woman I have ever known."
Read more about Colvin's fearless and passionate career as a foreign correspondent in The Telegraph's obituary.
Maggie O'Kane is The Guardian's multimedia investigations editor.  A former foreign correspondent, she has been previously named Journalist of the Year and British Foreign Correspondent of the Year.
Next